Oct 30, 2022 07:01 PM Central
Shelley Kundert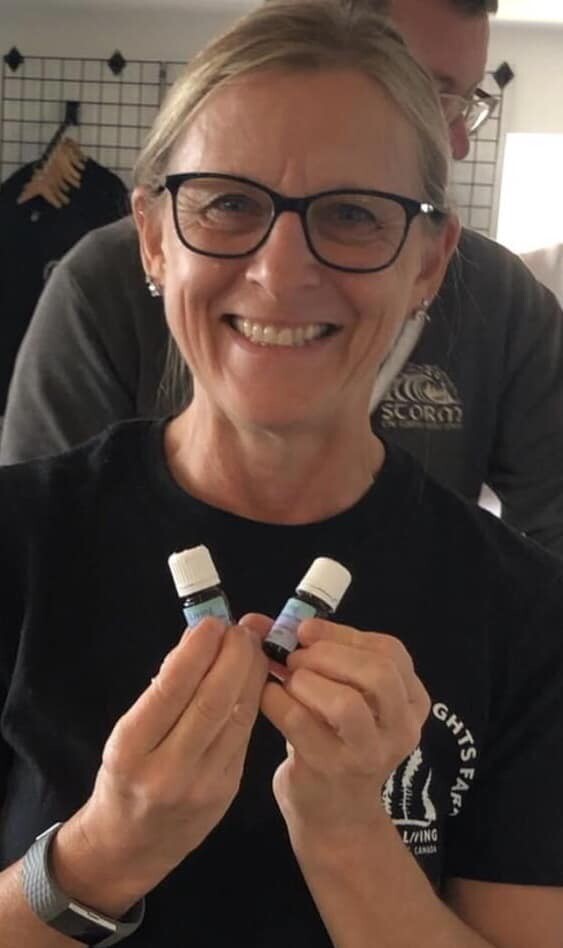 Ever wonder what I do with Young Living?
I teach people how to ditch everyday products full of harmful ingredients and switch to more natural alternatives to increase energy, avoid illness, and improve everyday healthy living. I am in this for the long haul because my goal is longevity.
I believe you can deal with many everyday issues with natural products that work.
I believe if we support our bodies with the healthiest products possible, our bodies will support us in living long, fulfilled lives.
I am not anti-medicine, but I am proactive maintenance, pro-support and pro-research.
6 million Young Living users can't be wrong. They keep coming back because the oils and products work.
Oct 29, 2022 11:42 PM Central
Shelley Kundert
A few years ago I sustained a concussion that derailed my career and personal life. Despite engaging every therapy modality out there for concussion recovery and improving most symptoms, I was still suffering daily from migraines. My neurologist prescribed medication for the pain. Side effects included headaches, dizziness, mood swings, and sleep changes. These were also all symptoms of the concussion. This medication was increased 3 times as migraines did not
improve.
I was prescribed four more medications after the first to deal with side effects from each new medication I took. Every medication had headaches as a possible side effect. Ummm, isn't that why I was taking them in the first place?
At the two-year post-concussion mark, I was on four prescription medications to manage my migraines, as well as sleeplessness and anxiety (which were side effects of some of the medications). Other side effects I was dealing with included muscle cramps, night sweats, tremors, nausea, dizziness, memory issues, and high blood pressure (wth?? 51 years old, healthy diet and exercise and I had high blood pressure?). I was also popping up to eight Advil/Tylenol per day to try and manage pain levels. My neurologist told me I would likely have whatever symptoms I was still experiencing for the rest of my life. This was the turning point.
I could not live another 30-40 years taking all this medication or more. I would not have a stomach or a liver left. Do some research and look up long-term effects. Plus, they weren't really helping.
Then I discovered my cleaning products were triggering my migraines. I ditched everything and started using only Thieves household cleaner. One month later, migraines were 80% better. Slowly, I ditched all the medications and OTCs and started using my essential oils to deal with pain, emotions, and focus and attention.
I'm not saying there isn't a place for prescription medication or OTCs but, for me, it wasn't an option long-term. Using natural, plant-based products helps me feel good and there are no side effects. Win win.
Maybe, you can feel better, too. What have you got to lose?
FB: Oil Warrior VIP Group
Until next time, stay well, embrace your days, and
take care of you.
"Change occurs one step past your comfort zone and one small step can lead to an avalanche of awesomeness."
-
Shelley Kundert